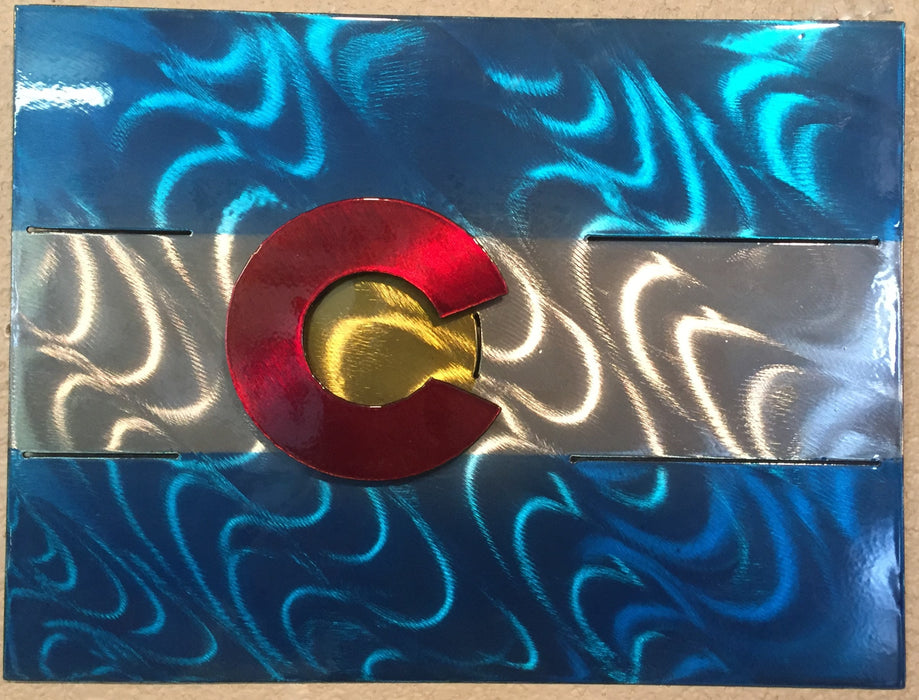 Colorado Flag
Sale
Sale
Original price
$39.99
-
Original price
$181.99
Each piece of Colorado flag art is handcrafted in Southwest Colorado and made with our love for this great state we live in. Choose from four different sizes ranging from 12" – 30".
From incredible landscapes, magnificent mountains, rejuvenating hot springs, to the vast wildlife, Colorado is truly a special place. What better way to show your love for the Centennial State than to have artwork depicting the Colorado flag?
At first glance, the Colorado flag may seem simple, but there is meaning in the colors used for this great flag. There are three lines that are all equal size going across the flag – the outer stripes are blue (and the same color as the U.S.A. national flag) and the inner stripe is white. Placed on top of the striped is a large semi-circular, red-colored "C" with a gold disc inside. 
Each color has a special meaning that is unique to the state of Colorado. The blue represents the clear blue skies, white represents the snow-capped mountains, red represents the red soil commonly found around the state, and the gold represents the large abundance of sunshine that Colorado receives each year.
Product Information
Dimensions: 12", 18", 24", or 30" 

Material: 18 gauge cold rolled steel

USA Made: All materials and products created in America. 

Crafted in Southwest Colorado.

Hand painted with a custom coat of high-quality anodized paint. 

Finished with a hyper-durable clear powder coat for longevity. 

Indoor and outdoor use.