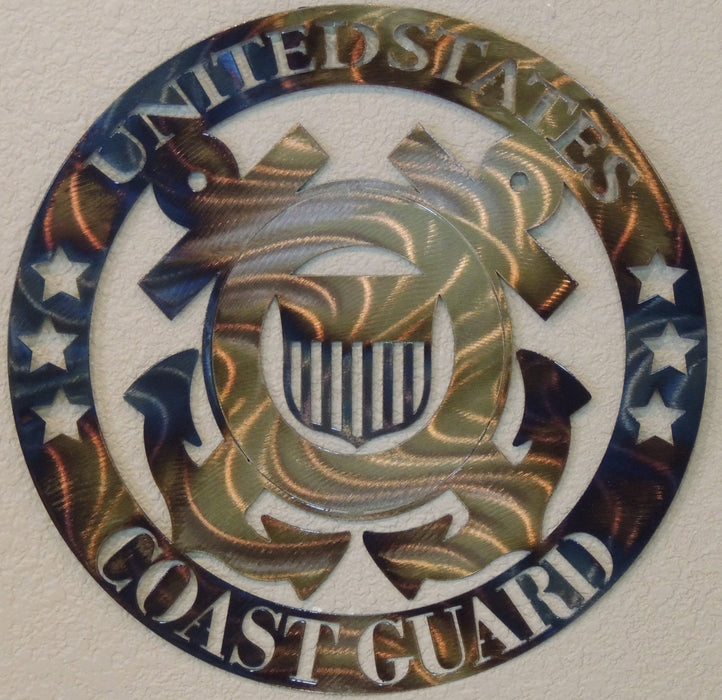 Coast Guard Oval
Sale
Sale
Original price
$39.99
-
Original price
$181.99
This metal art piece is a replica of the United States Coast Guard service mark, which is recognized by a pair of crossed anchors with a life ring and shield in front. It is the U.S. Coast Guard that is responsible for maritime security and search and rescue. It is a unique service branch as it has jurisdiction in both domestic and international waters and can be operated by the United States Department of Homeland Security or the U.S. Department of the Navy depending on if the country is in peacetime or war. 
As the oldest seagoing service in the United States, the Coast Guard follows a set of core values that serve as a set of ethical guidelines for all personnel – Honor, Respect, and Devotion to Duty. 
We respect and thank all our brothers and sisters who served or currently serve with the United States Coast Guard. 
Product Information
Dimensions: 6", 12", 18", 24", or 30" 

Material: 18 gauge cold rolled steel

USA Made: All materials and products created in America. 

Hand-torched and Handmade Finish

Finished with a hyper-durable clear powder coat for longevity. 

Indoor and outdoor use.