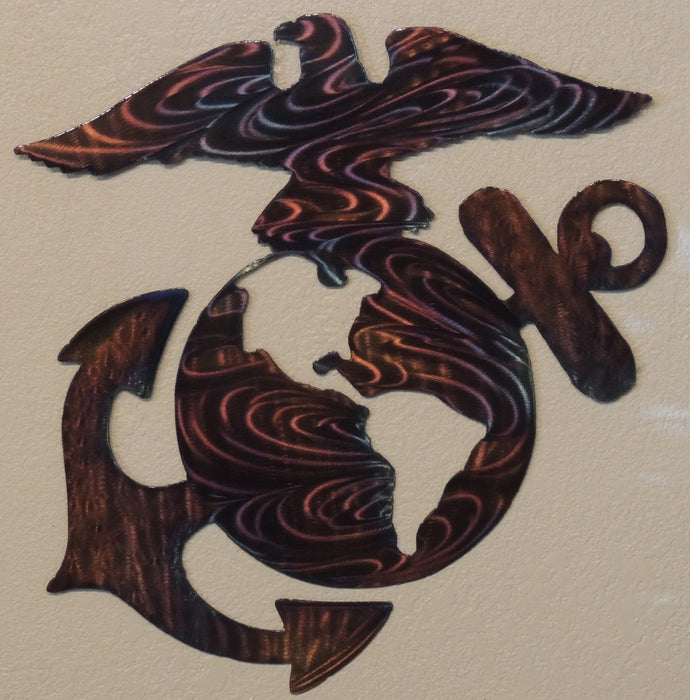 Marine Corps Eagle, Globe, and Anchor
Sale
Sale
Original price
$10.99
-
Original price
$181.99
The Eagle, Globe, and Anchor is the official symbol of the United States Marine Corp, the maritime infantry service branch used to support naval operations. Its formation dates to November 10, 1775, in Philadelphia as a unique branch of infantry troops that were capable of fighting at sea and onshore and is the sister service of the United States Navy. The core values of the United States Marines are honor, courage, and commitment. 
What do the Marine Corps Eagle, Globe, and Anchor stand for?
The Eagle in the Marine Corps insignia represents the symbol of the United States, and proudly carries a streamer in its beak with the Marines motto Semper Fidelis.
 The Globe signifies the international service of the Marine Corps and is a reminder of the worldwide commitment of the service branch. 
The Anchor honors the Marine Corp history as it dates to the founding in 1775 and signifies the maritime nature of the service's duties. It also represents the close relationship between the Marines and the United States Navy. 
We thank all our brothers and sisters who have served or currently serve in the United States Marine Corp. 
Product Information
Dimensions: 6", 12", 18", 24", or 30" 

Material: 18 gauge cold rolled steel

USA Made: All materials and products created in America. 

Hand-torched and Handmade Finish

Finished with a hyper-durable clear powder coat for longevity. 

Indoor and outdoor use.